We arrived in Interlanken in the evening. Accommodation at the Hotel Baeren in Wilderswill, a town located 3 km from Interlaken, was a sensational! The traditional Swiss cottage, built from wood and arranged with thematic lovely winter decorations , with large and warm rooms surrounded by a special atmosphere, offered us a dreamy stay. In the morning, breakfast served in a location with large windows and coffee on the outdoor terrace gave us unique sensations.
Hotel Baeren, The Bear Inn Wilderswil is located in a building built in 1706 and offers traditionally furnished rooms, with mountains and village view.
The restaurant serves traditional Swiss cuisine, as well as local specialties. Buffet breakfast is extremely varied and indeed on my taste, with fruit and pastries but also omelets, ham, cheese and other specialties.
The train station is 400 meters away from the hotel and offers access to the famous Jungfraujoch Pass and the Schilthorn / Piz Gloria ski area.
The hotel has 3 stars but I would give it 4 for services, breakfast, ambiance, attention for details, room size.
The price per night was 80 euro.
More details about the hotel, you can find here: Baeren.
About Laurbrunnen, the valley of the 72 waterfalls, I wrote here: Lauterbrunnen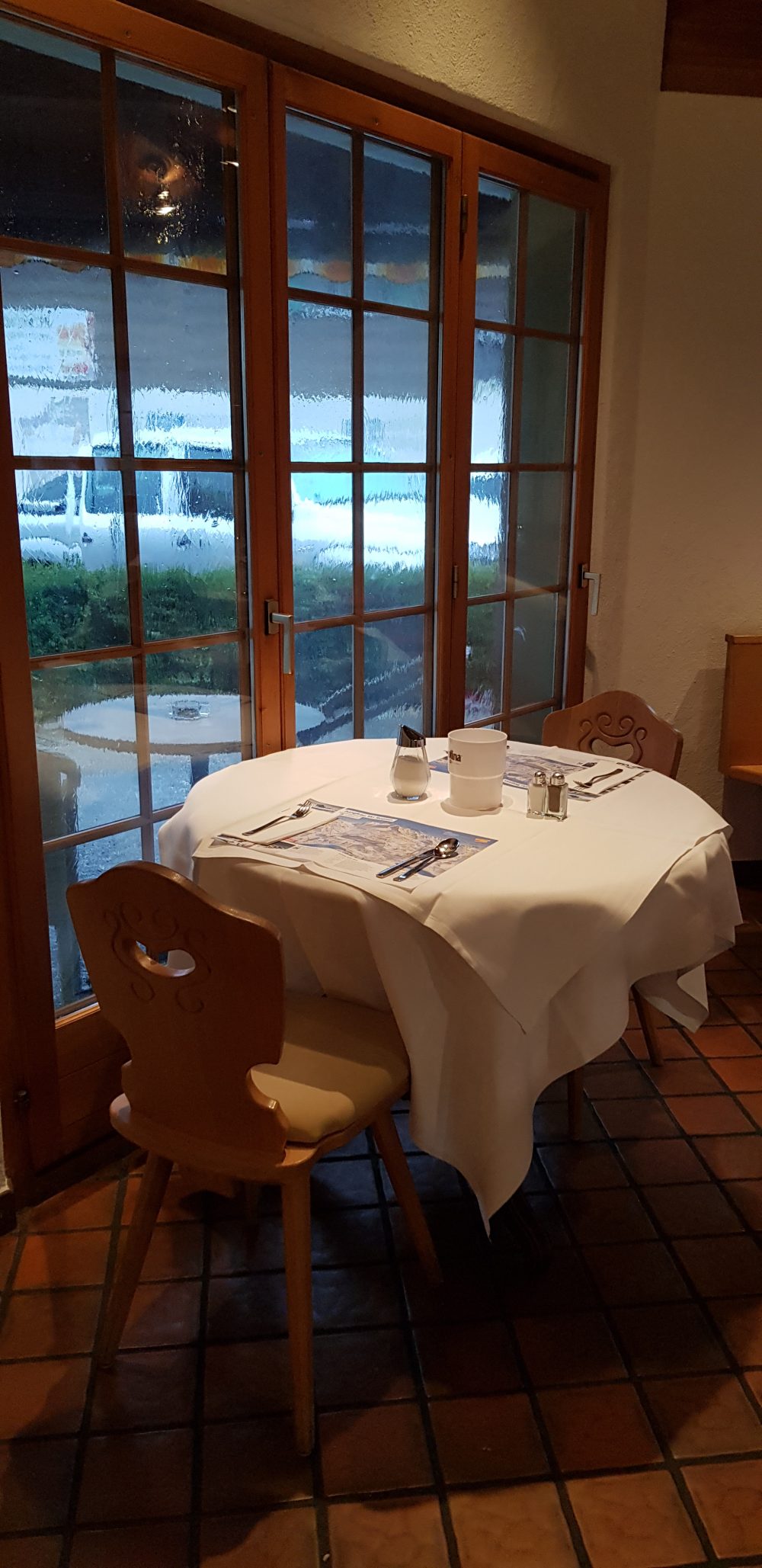 Love,
A.C.
Comments