I started the winter excursion excited that I'll be back on the skis after five years of break and with joy that I will finally experience the feeling of being a skier in a region where real tourism is made … in the heart of Tyrol.
The route sounded like this: 4 nights in Aschau – Zillertal in Austria, 2 nights in Interlaken with the visits to Sankt Moritz, Luzern, Lauterbrunnen and Grindelwald in Switzerland and 2 nights in Munich.
Wow! This is the first word that comes to my mind when I think about what I've been living here. This exclamation accompanied me all the 3 days spent in the Zillertal region of Austria. I arrived for the first time in Tyrol -Austria for skiing and I flew on the smoothest ski slope and I even descended a "black" one, I climbed on the Hintertuxen glacier up to 3250 m altitude, I admired the perfection around here and all passion and seriousness in caring the skiing areas but also the kindness and respect for tourists. We discovered landscapes that can't be compared to anything we've ever seen before.
Well, I exaggerated a bit with that "fly" above. The others fled near me … I just struggled not to fall 🙂 Thanks to my godfather, passionate skier, who took care to reinvent my first steps to true feelings of floating on the Austrian Alps slopes.
Without him, I would not have been able to lose my fear installed in my legs, when I first met the steep slopes. Pff, what a sense of fear, but also of desire to succeed. And I did it! The first day we skied in the Kalthenbach area. I went down on the red, very little blue and I struggled to make it through a black one, with my godmother.
Next day, I met the imposing Hintertux Glacier. God, how weird feelings I'we got there! The thought that I was at 3250 meters altitude, frightened me even more. The mountains surrounded us and they were so tall that they made me lose any trace of courage. After the first skiing tour with no coordination in my legs, I started to like the feeling of floating on the slaps again.
The cable car that climbs at dizzying heights leaves you above the clouds … on the top of the world! The landscapes here are overwhelming, they actually make you realize how small we are in front of the nature, but also how wonderful our planet is.
The third day we chose the Zillertal Arena. 143 km of slopes offers many options for amateur and professional skiers and snowboarders alike. Adrenaline enthusiasts can try out the snowboard parks and skate on the BMW ski area.
The Zillertal Arena seemed to me the most complex area, with the least populated slopes and the most quiet terraces … or maybe I arrived there in a good period.
About Zillertal
Zillertal is located in the V-Austria, in the Province of Tirol, 40 km from Innsbruck. It is the largest depression in the south of the Inn Valley and stretches over a 32-km area, between Strass and Mayrhofen, which is the largest city in the valley. The area is named after the Ziller River that crosses Zillertal from the South to the North and flows into the Inn River at Strass.
About Zillertal I can only speak at superlative: the largest ski area of ​​515 km, adapted for beginners as well as for professionals, 179 modern elevators up to 3350 m, 4 ski areas, snowboard parks, schools skiing, speeding tracks, restaurants and terraces music, fun and good luck.
Here you can experience a perfect skiing experience, hundreds of kilometers of perfectly groomed slopes and tens of modern cable cars or lifts are at your disposal. For me it was an exciting experience, which I hope to rebuild in the year … maybe with more courage 🙂
4 ski areas
Zillertal Arena
143 km from the slopes
52 lifts
More details here: Zillertal Arena
Accessible from Zell am Ziller, Gerlos, Komigsleiten, Heizenberg
I recommend the Rosenalm Restaurant. Prices: 4.1 euro – a large beer, 2.6 euro – Jagermeister 0.2 ml, 8 euro – fruit cake
Mayrhofner Bergbahnen
136 km of slopes
57 lifts
Accessible from Mayrhofner
More details here: Mayrhofner Bergbahnen
Photo: Mayrhofen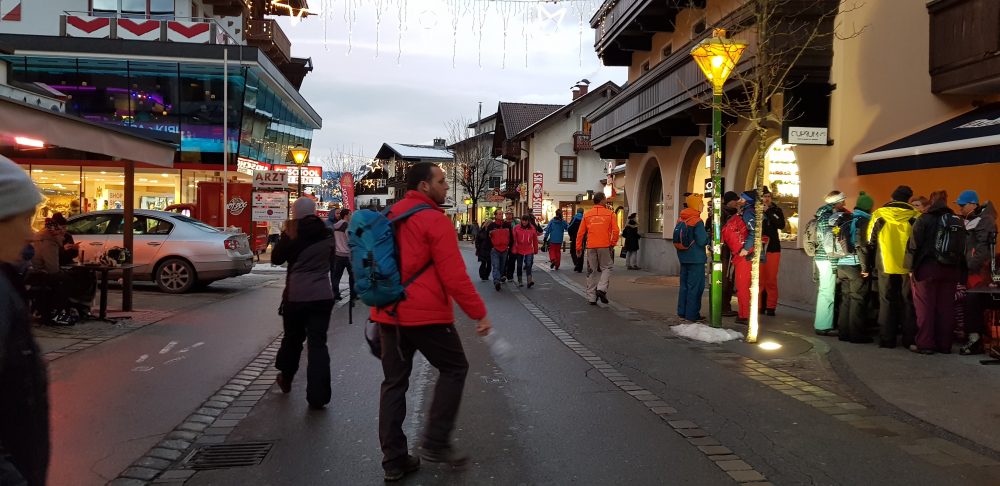 Hitertux Glacier
3250 m altitude
196 km from the slopes
It can ski all year round.
Available in Hintertux
More details here: Hintertux Glacier
I recommend the Tuxer Fernerhaus restaurant at 2660 m. Prices – beer – 3.9 euro, a cappuccino – 3.9 euro, Kaiserschmaren desert – large serving 8.8 euro and a small portion of 6.3 euro.
Video: Me, skiing 🙂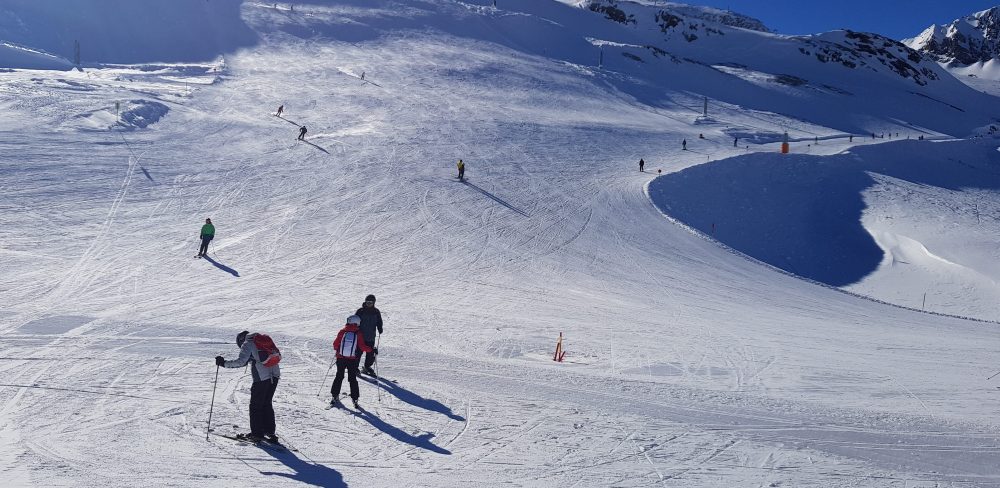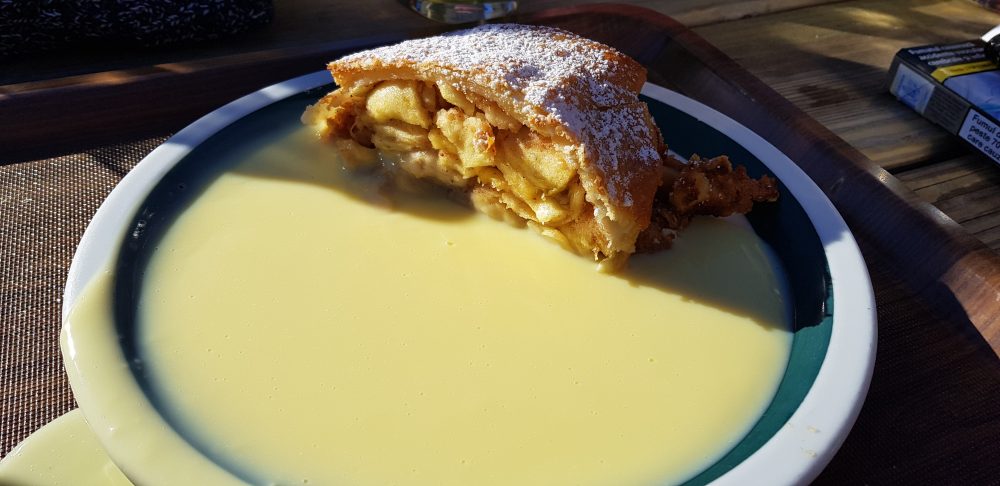 Hochzillertal – Hochfugen – Spieljoh
Hochzillertal – Kalthenbach and Hochfugen
2500 m altitude
89 km from the slopes
39 lifts
Available from Kalthenbach
Here is also the "Stephan Eberharter Goldpiste", which is named after the famous skier, holding 7 Olympic medals at alpine skiing.
Fugen – Spieljoh
25.9 km away
10 lifts
Accessible from Fugen
More details here: Hochzillertal – Hochfugen – Spieljoch
I recommend the Marendalm restaurant in Hochzillertal. Prices: cheese pasta and caramelized onion – 9 euros, one beer – 3.8 euros.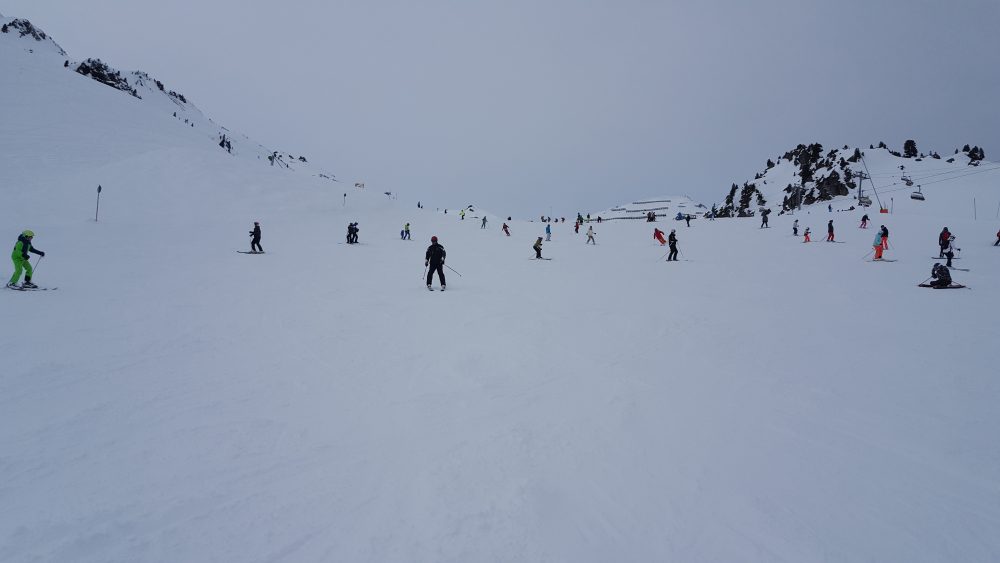 Prices of ski passes
Here is the option of purchasing a Superskipass that allows you access to all the Zillertal ski area.
Prices:
2 days – adults 102.5 euro, young 82 euro, children 46 euro
3 days – adolescents 143.5 euro, young 114.5 euro, children 64, 5 euro
7 days – adults 282.5 euro, young 226 euro, children 127 euro
More information here: Zillertal Superskipass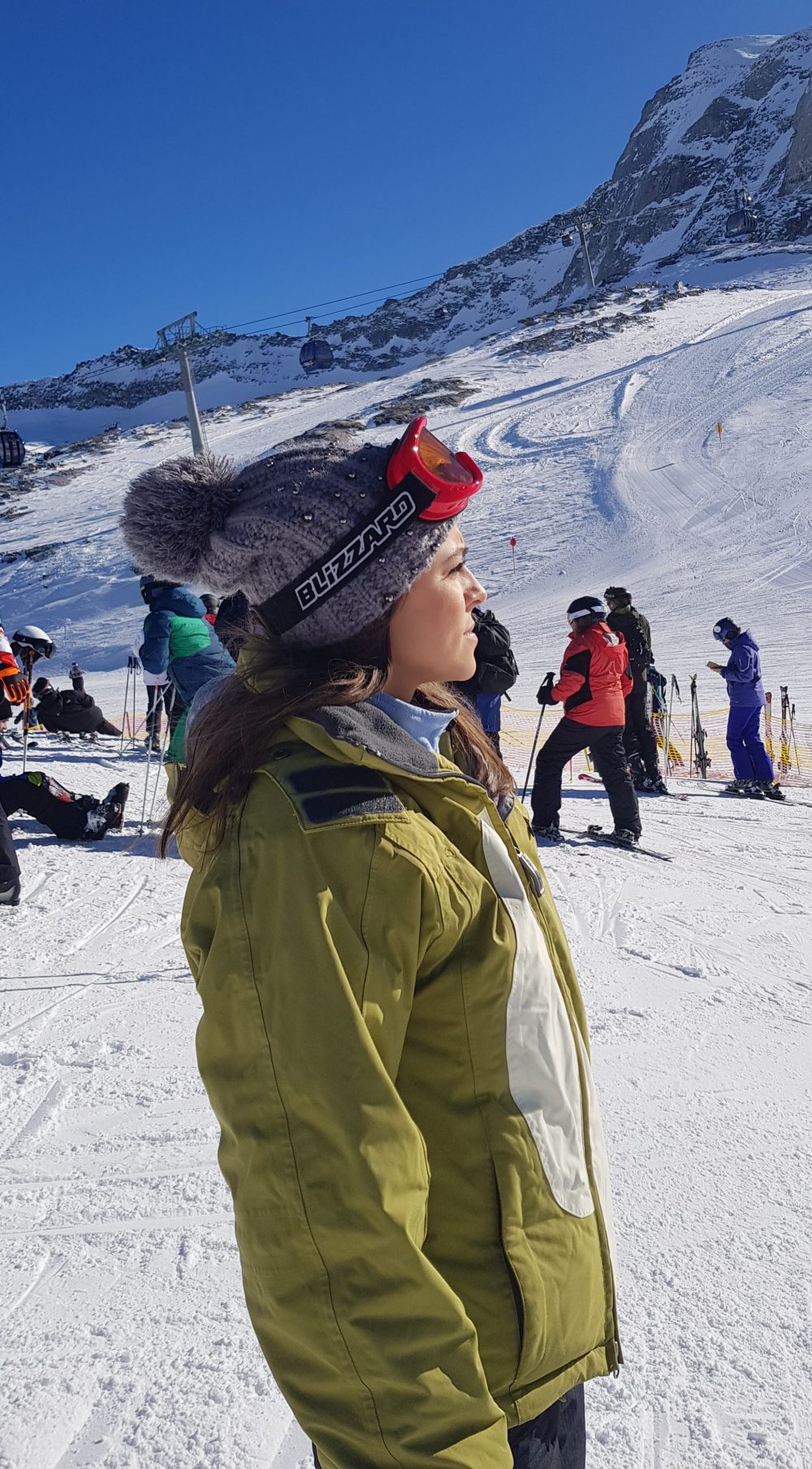 Tips & Tricks
In all the area you will find both beginners (blue balls) and professionals (red and black) slopes.
Even if you are a beginner, I recommend to test the red slopes as well. It may be more accessible and easy to approach for you because of the generous width, but also because ski schools and beginners are using the blue ones.
For beginners, Z's in Kalthenbach is the easiest one I've ever tried.
There are lifts that bind the slopes, even the ski areas between them.
I recommend you to climb the Hintertux Glacier, an experience that is not worthwhile!
Restaurants prices: 1 beer – approx. 4 euro, cappuccino / coffee – approx. 4 euros, one serving of pasta – 9 euros, a dessert 6 – 8 euros.
Visit the largest city in the area, Mayrhofen! The city is cozy and a walk on its streets is a delight. Here, there are many apres-skis where fun lovers can spend until morning.
Children's ski / snowboard lessons cost – 1 day / 4 hours – 70 euros, 1 day / 2 hours – 60 euros (prices are for groups of at least 4 children).
We were accommodated in Aschau, a town ideal for access to all ski areas. Hotel St. Georg, with half board, was a good choice.
Other useful information can be found here: https://www.zillertal.at/
Photo: Hotel St. Georg from Aschau
Love,
A.C.
Comments